Green Smoked Salmon Pasta
This pasta is supercharged with the power of GREENS!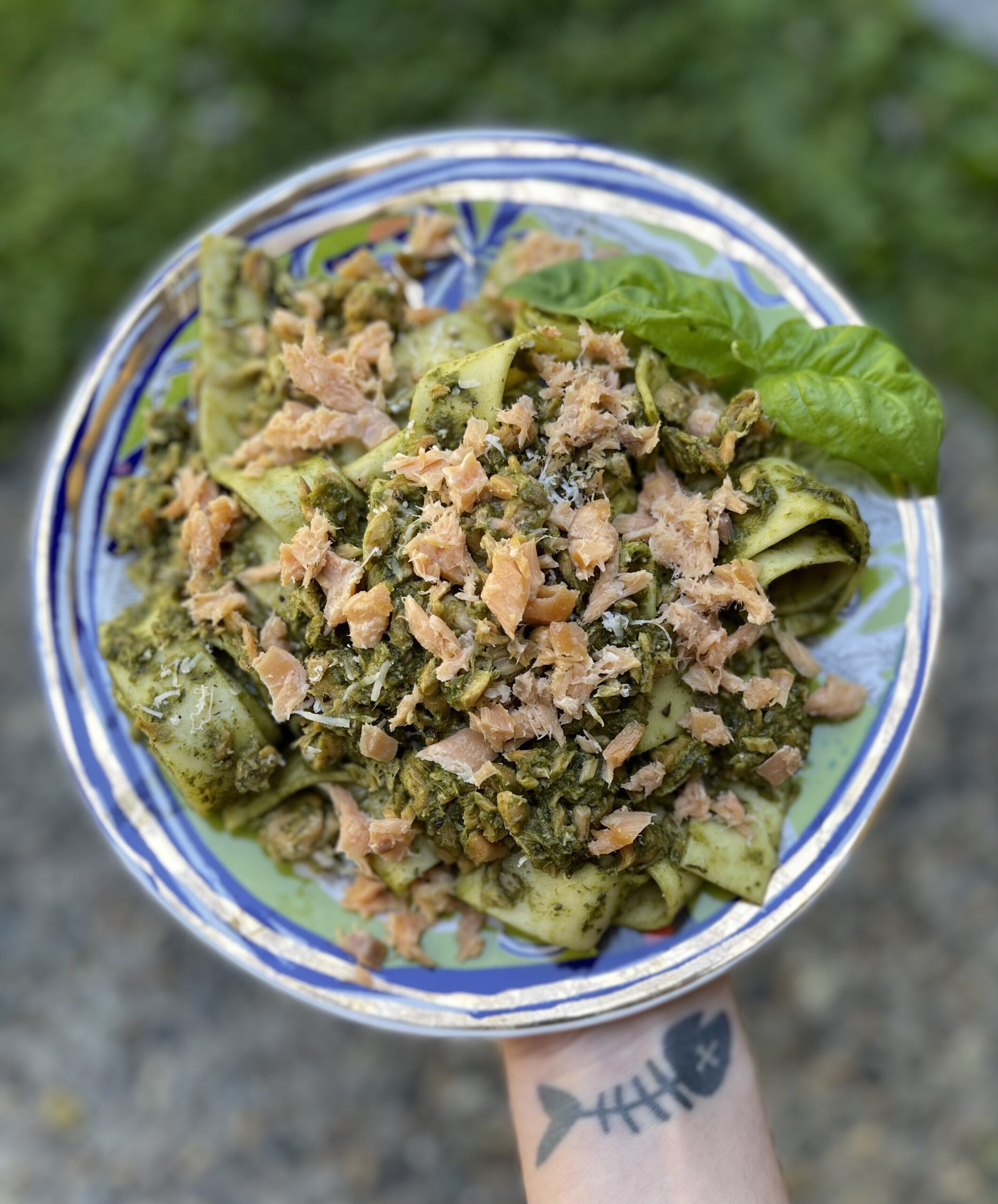 Ingredients:
½ package wide noodle pasta
½ cup pesto
2 handfuls of fresh spinach
½ can OCG Alderwood Smoked Chinook Salmon
¼ cup parmesan cheese
Directions:
Cook the pasta according to the directions on the package. While the pasta is cooking, chop the spinach and wilt over medium heat. Set aside and allow to cool.
Once the spinach has cooled, use a Cuisinart to blend the spinach until smooth, then combine it with the pesto.
Drain the pasta. In a large bowl, add the pasta, pesto and spinach mixture and mix until the noodles are thoroughly green.
Plate the pasta by using a fork to twirl the noodles into little spirals.
Flake the smoked salmon into small pieces with a fork and sprinkle over the top of the pasta. Finish with parmesan and a basil leaf for garnish. Enjoy!