Open Face Avocado Tuna Melt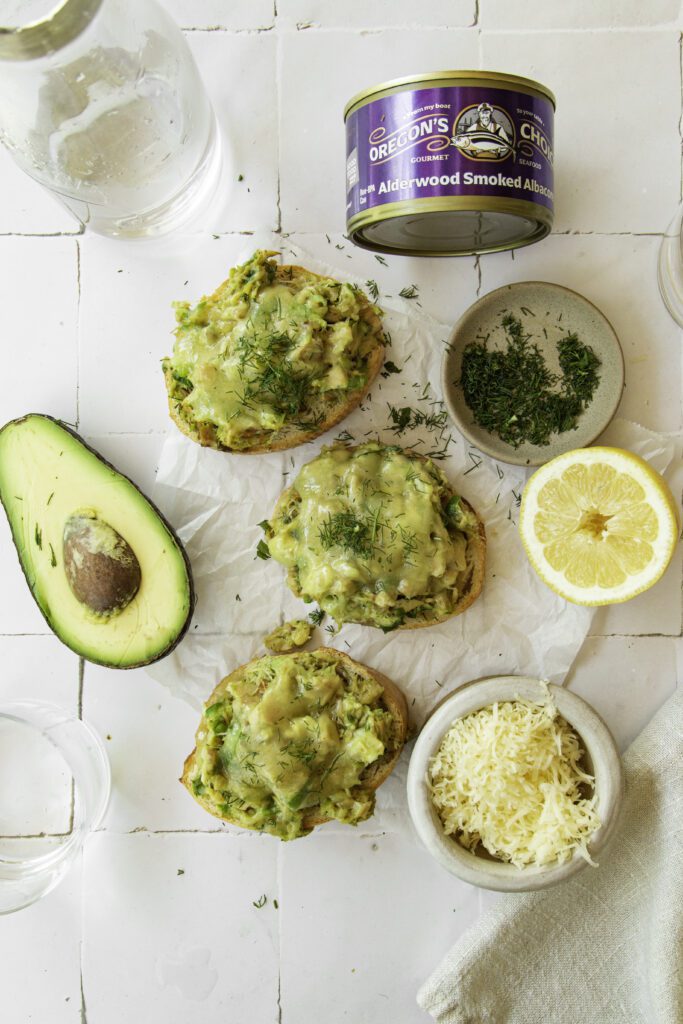 Ingredients
½ ripe avocado, diced

½ lemon (juiced)

1 tbsp fresh dill, minced, plus more to garnish 

2 tbsp green onion, diced

Pinch salt and pepper

1 can Alderwood Smoked Albacore Tuna

4 small slices bread, toasted

Shredded mozzarella 
Directions
Preheat the oven to 400 degrees Fahrenheit. 

In a small bowl, mash the avocado with the lemon juice, dill, green onion, and salt and pepper. 

Add the tuna into the avocado mixture and break up until completely combined. 

Divide the tuna mixture evenly among the slices of bread. Top with desired amount of shredded mozzarella.

Place into the oven for about 10-15 minutes or until the cheese is melted and everything is warmed through. 

Garnish with more dill and enjoy!