Recipes

---
Crab Stuffed Portobello Mushrooms
Crab Cake Poppers with Herbed Lemon Aioli
Oregon's Choice Crab Louie
Oregon's Choice Crab Louie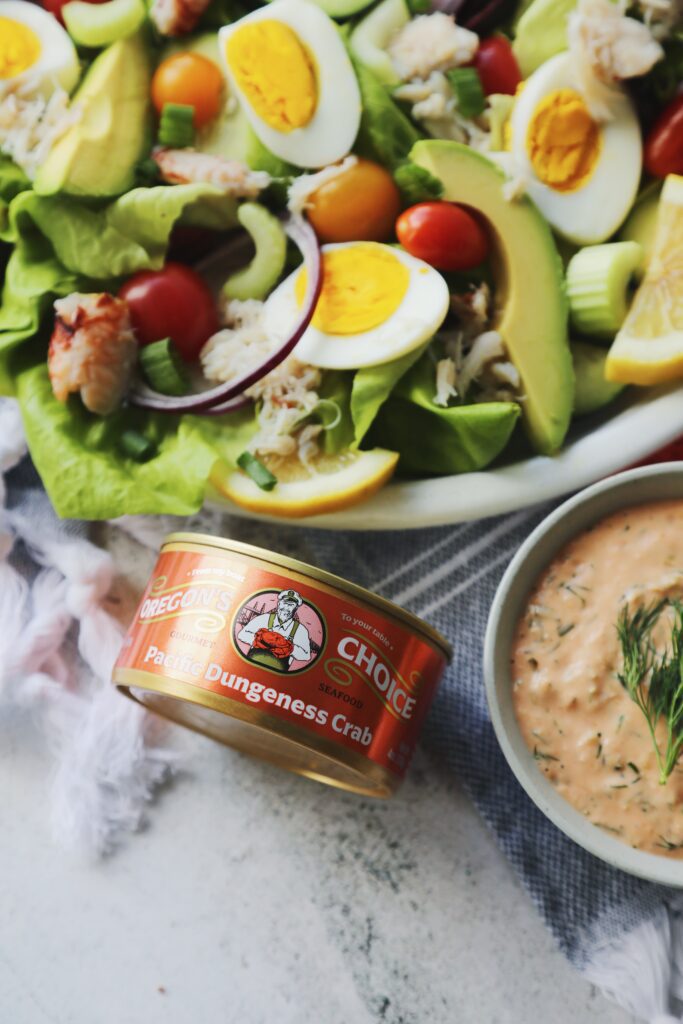 Dressing
1 tablespoon dill pickle relish
3 hard-boiled eggs, sliced
½ medium cucumber, sliced
½ cup pitted kalamata olives
6 ounces of Oregon's Choice crabmeat
Trim the bottoms of the asparagus and toss in olive oil. Grill for 5 to 10 minutes. Chill while making other steps.

Place eggs in a pot and cover with cold water. Bring to a boil slowly. Boil for 8 minutes then drain and allow eggs to cool. 

Prepare the dressing by blending the ingredients: ketchup, mayonnaise, yellow onion, garlic, relish, dill, horseradish, and lemon juice. 

Rip lettuce, and add to the bowl. Arrange asparagus, tomatoes, eggs, celery, avocado, cucumber, scallions, olives, and red onion on top. Top with crabmeat and toss with dressing, Serve with lemon wedges.