"From my boat to your table"
OUR PRODUCTS

---
Can't Decide?
Try our Custom Variety Pack
Gourmet canned variety packs by Oregon's Choice are the perfect way to sample the best and highest quality seafood products the west coast has to offer.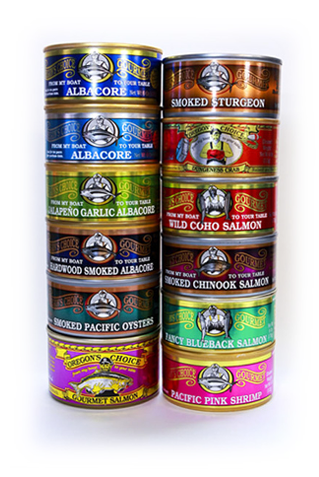 With the Custom Variety Pack, you choose the canned products you want. Choose 12 unique products or choose multiples of your favorites.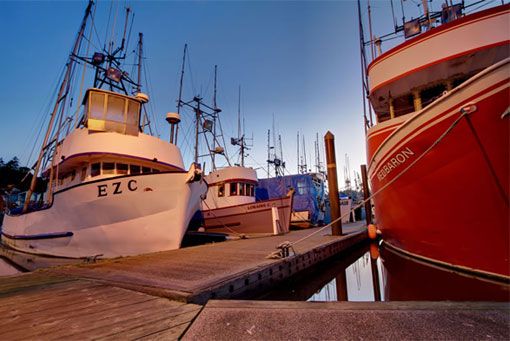 We are a small family owned fishing business offering only the finest quality custom-canned albacore tuna, salmon and other seafood products.
We have been providing only the best seafood for specialty markets, health food stores and families like yours across the county for over 20 years. Oregon's Choice Gourmet Albacore is unique among canned tuna because it is produced by an individual fisherman. That would be me - Herb Goblirsch.
My fishing vessel, F/V EZC, uses only hook and line to catch Albacore tuna and Chinook salmon at their peak of quality. I'm proud that my fishing methods are among the cleanest and most sustainable in the world. I think that a good fisherman is not necessarily one who catches lots of fish, but one who takes good care of what he catches, and protects the resources of the sea for those to come.