Lox Pinwheels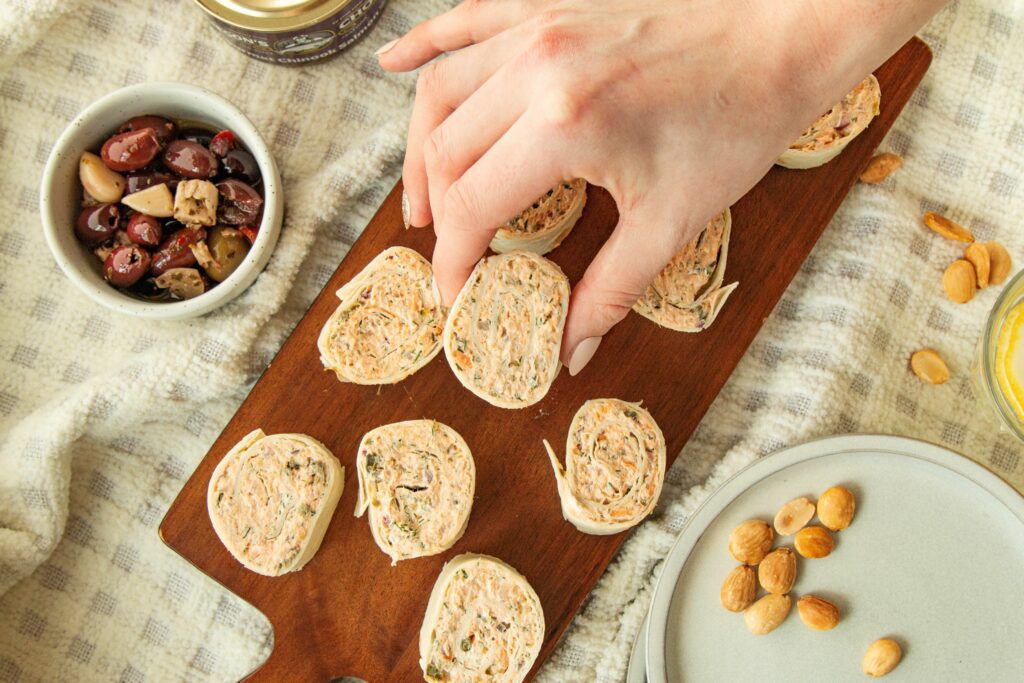 Ingredients
Directions
In a medium bowl, mix together all ingredients except for the tortillas.
Lay the tortilla on a flat surface and spread the cream cheese mixture over the tortilla, leaving the edges uncovered. Roll the tortilla from the bottom to the top, ensuring it stays tight. Chill in the refrigerator for about 15 minutes to firm up.
Use a bread knife to slice the tortilla into two inch thick pieces and enjoy!