Recipes

---
Crab Stuffed Portobello Mushrooms
Crab Cake Poppers with Herbed Lemon Aioli
Cheesy Baked Crab Dip
Cheesy Baked Crab Dip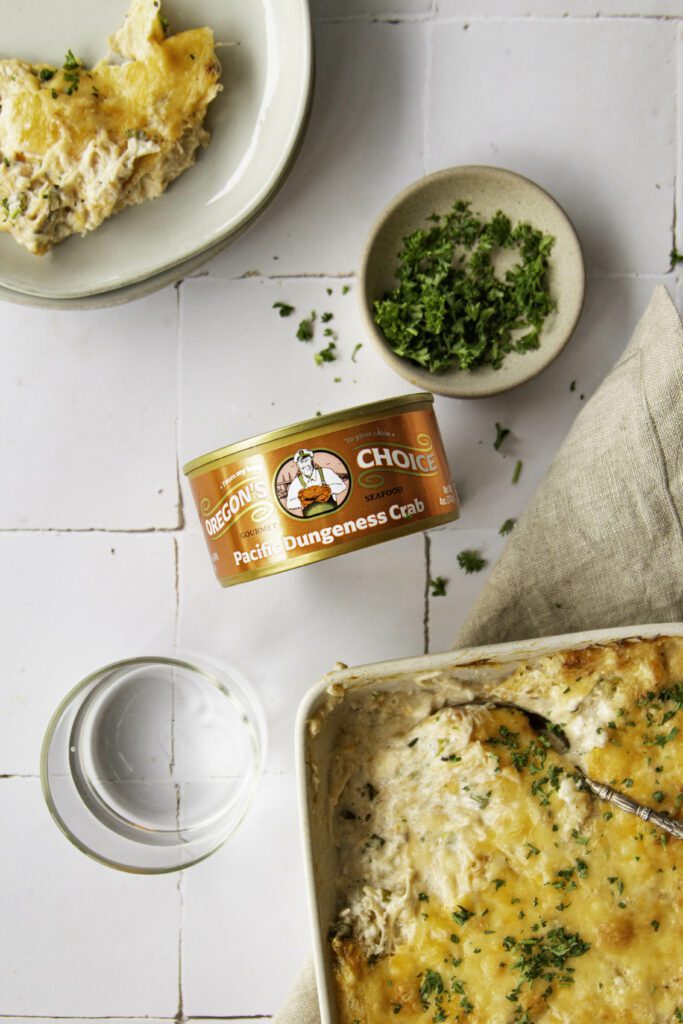 Ingredients
4 oz cream cheese, softened to room temperature
¼ cup sour cream
2 tbsp chopped green onion
1 tsp garlic powder
½ tsp worcestershire sauce
½ tsp hot sauce
Pinch salt and pepper
2, 4 oz cans Oregon's Choice Pacific Dungeness Crab, drained
1 cup shredded gouda cheese, reserve ¼ cup for topping
1 cup colby jack cheese, reserve ¼ cup for topping
Fresh chopped parsley, to serve
Toasted flatbread/pita bread
Directions
Preheat oven to 350 degrees Fahrenheit.
Mix together the cream cheese, sour cream, green onion, worcestershire, hot sauce, garlic powder, and salt and pepper. Fold in the crab and cheese, being sure to reserve some for topping..
Spread the mixture in a baking dish and top with the remaining cheese Transfer to the oven and bake for 20-25 minutes or until bubbly and the cheese is browned on top.
Let cool for 5 minutes. Top with fresh parsley and serve with toasted flatbread or crackers!