Spicy Tuna Stuffed Avocados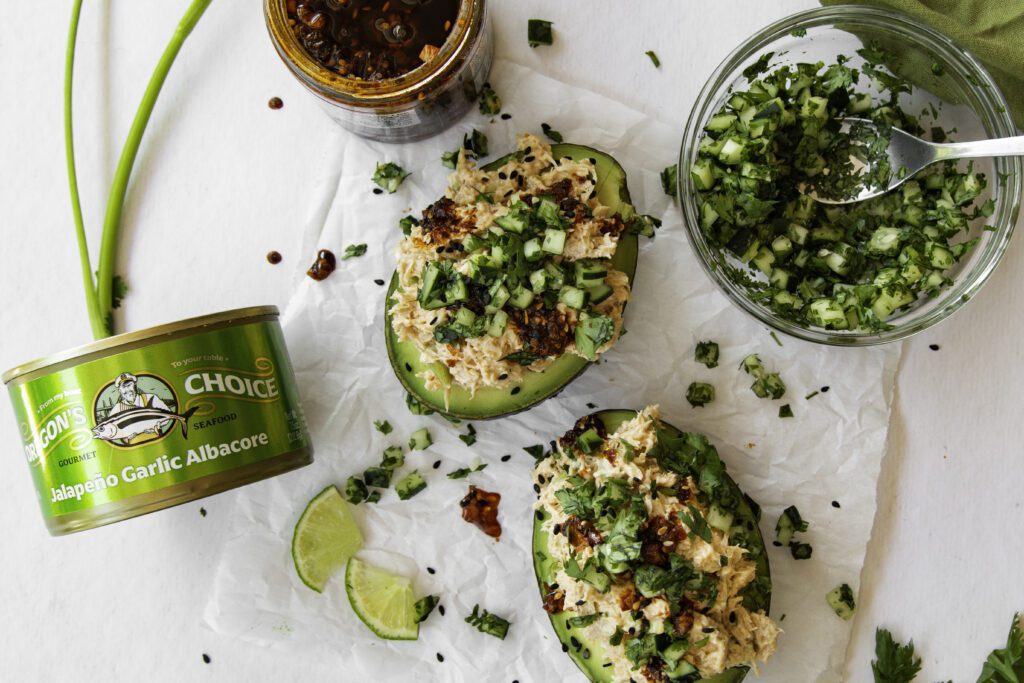 Ingredients
1 can Jalapeno Garlic Albacore Tuna

1 tbsp sriracha

1 tbsp mayo

2 tbsp green onion, chopped

½ lime, juiced

½ cup finely diced cucumber

2 tbsp minced cilantro

1 ripe but firm avocado

Chili crisp, to top

Sesame seeds, to top 
Directions
In a bowl, mix together the tuna, sriracha, mayo, green onion, and lime juice until combined. 

In another small bowl, mix the cucumber and the cilantro. 

Cut an avocado in half, and divide the tuna mixture between each half. Top with the cucumber mixture, chili crisp, sesame seeds, and enjoy!