Both lentils and tuna are very high in protein and when combined with the brightness of bruschetta this becomes the perfect summer salad!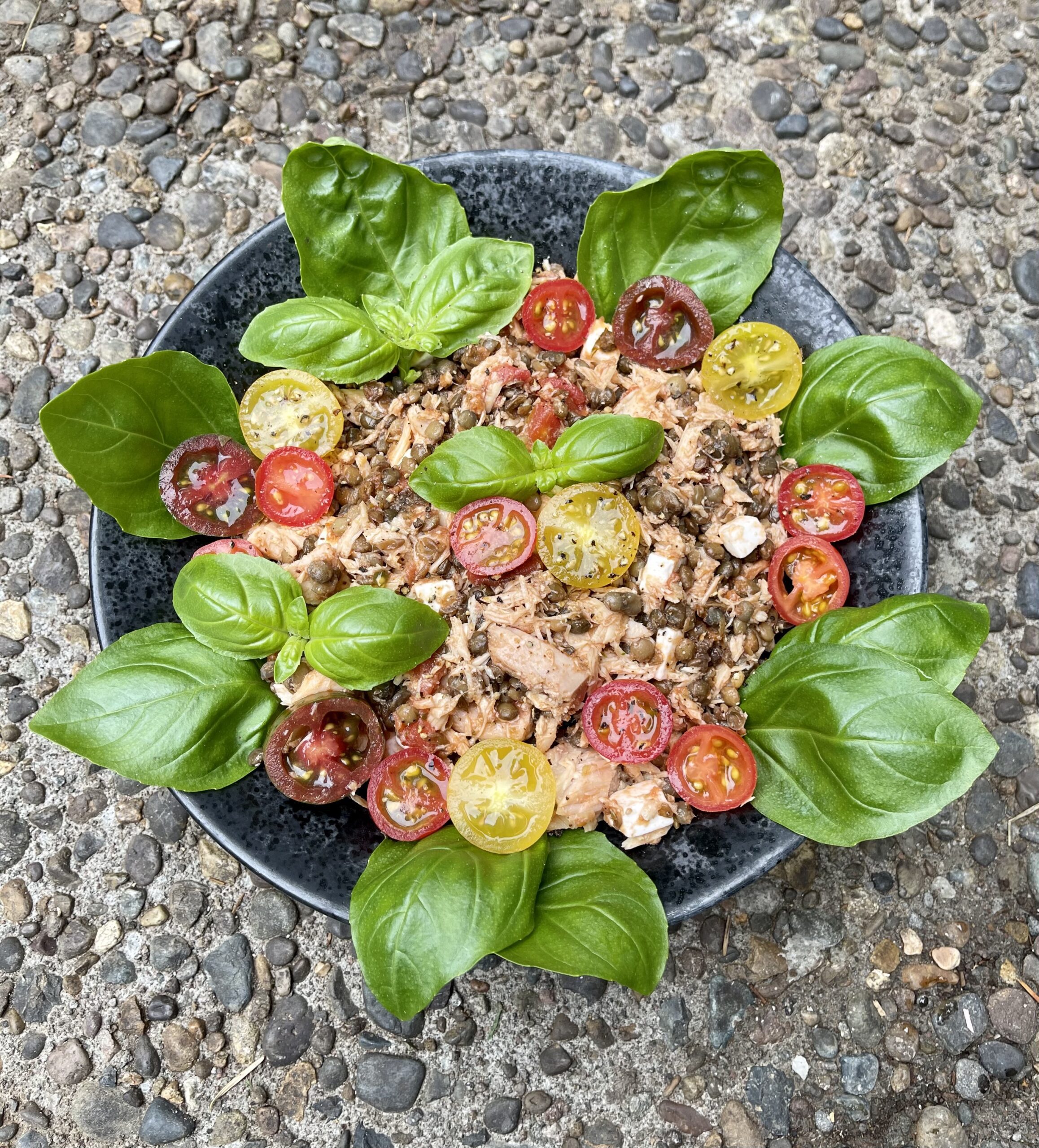 Ingredients:
1 can Oregon's Choice Gourmet Albacore 7.5 oz (lightly salted or no salt)
3 cups prepared lentils (available at Trader Joe's, or make your own ahead of time)
1 jar bruschetta (also from Trader Joe's)
Feta cheese
Cherry tomatoes
Fresh basil leaves
Fresh black pepper
Combine the prepared lentils and the bruschetta together in a medium sized mixing bowl and mix until well combined. Open a can of Oregon's Choice Gourmet Albacore and gently flake using a fork. Add the Albacore into the lentils & bruschetta mixture and gently stir to combine, then add the feta cheese on top.
In a large bowl add the tuna-lentil mixture and then add the cherry tomatoes and basil leaves around the rim. Top with fresh cracked black pepper.
Serve immediately or chill in the refrigerator for an hour before serving.