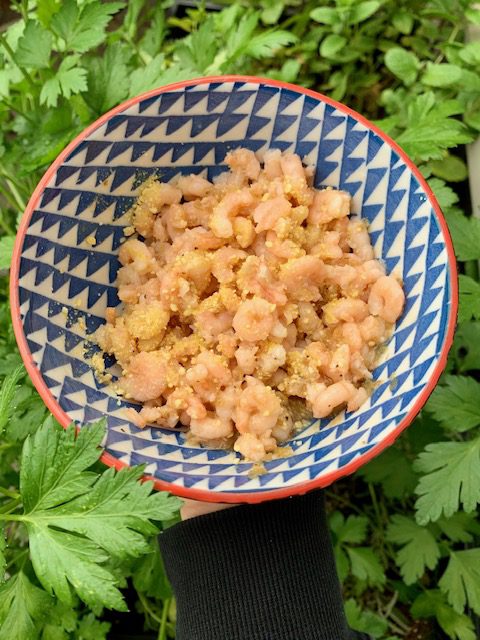 SueAnna's Shrimp Salad
This is my go-to quick lunch!
Ingredients:
2 cans Oregon's Choice Pacific pink shrimp, drained
2 tbsp. Dr. Bragg's Vinaigrette (I really like this salad dressing- it's a tangy, apple cider vinegar vinaigrette)
Vegan parmesan to taste*
Mix together in a small bowl and enjoy!
*How to make the vegan parmesan:
In a food processor combine:
1.5 cups raw cashews
6 tbsp. nutritional yeast
2 tsp salt
1/2 tsp garlic powder
Process into a fine powder.
Sprinkle on anything and everything!
Keeps in the fridge for up to 2 months.