Spicy Sriracha Smoked Salmon Dip
Recipe & photo by The Kitchen Wild (Instagram @thekitchenwild)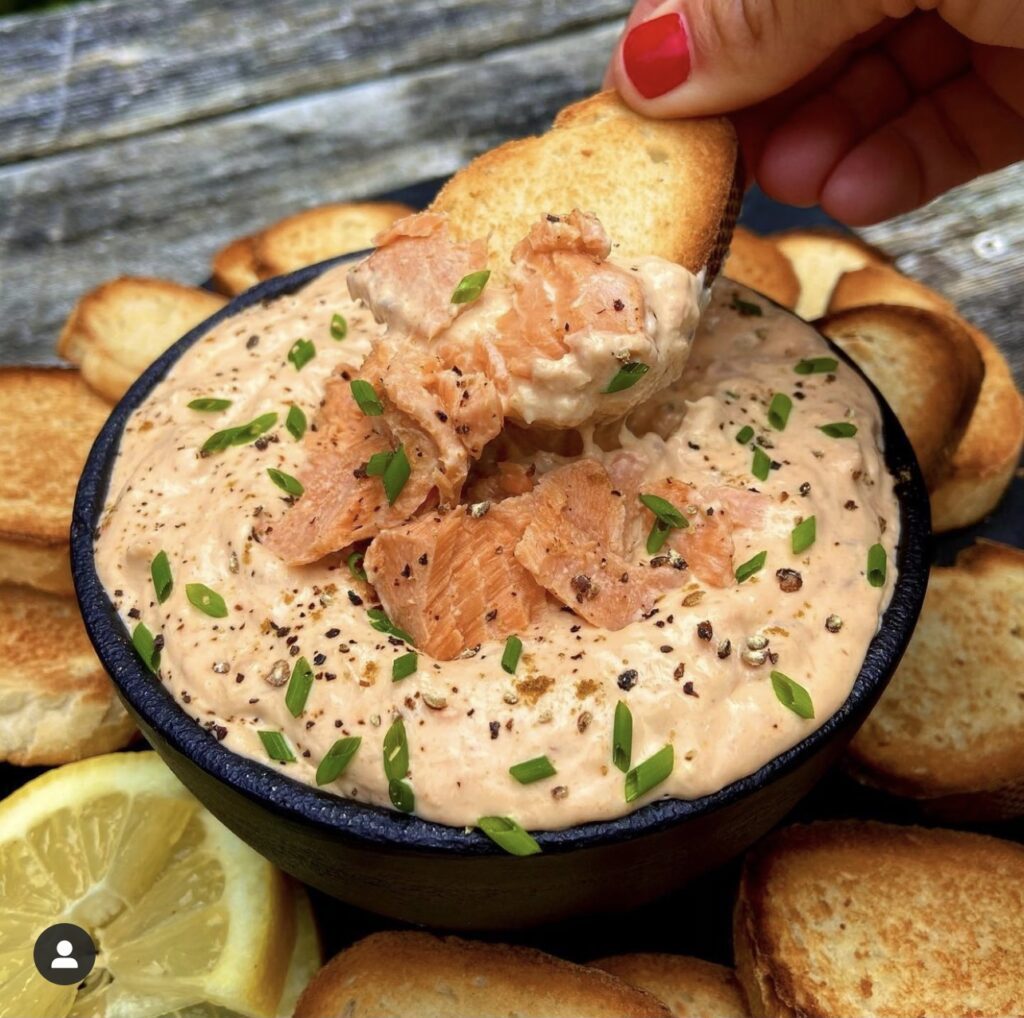 Ingredients:
2 – 7.5 oz. cans Oregon's Choice Royal Chinook Salmon
8 oz. cream cheese
1/3 cup mayonnaise
¾ tsp. garlic powder
¾ tsp cumin
½ tsp salt
3-4 tsp. sriracha
2 tsp. fresh squeezed lemon juice
Cracked black pepper to taste
Chives for garnish
Directions:
Mix all ingredients (except salmon) in a small mixing bowl until completely combined.
Gently fold in Chinook Salmon.
Top with chives and fresh cracked black pepper.
Serve with toasted bread or your favorite crackers, enjoy!