Mediterranean Style Albacore Tuna Wraps
Recipe and photo by Stacy Petty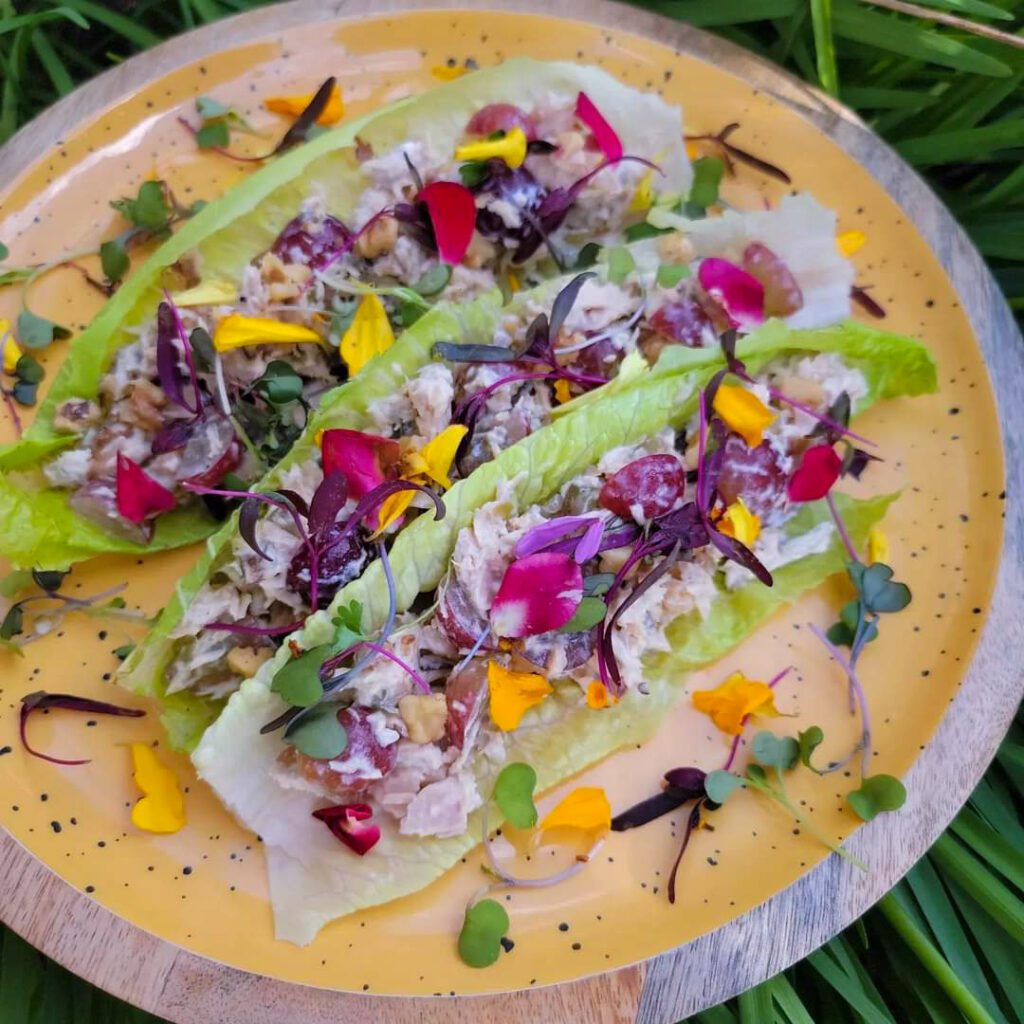 Ingredients:
-1 (7.5oz) can of Jalapeño Garlic Albacore Tuna
-1 tbsp lemon juice
-1/3 cup mayo
-3 tbsp pickle relish
-1/4 cup finely chopped red onion
-1/2 cup finely chopped walnuts
-3/4 cup sliced grapes
-1/2 tsp salt
-1/4 tsp pepper
-*optional * microgreens for garnish
Instructions:
In a bowl add your tuna, mix with lemon juice, mayonnaise, pickle relish, red onion, walnuts and grapes. Stir all together to combine. Add salt and pepper to taste. Spoon mixture into romaine lettuce leaves, or enjoy with crackers, bread, or even chips! It's so incredibly delicious, almost addictive!