Heirloom Tomato & Tuna Summer Salad
What better way to utilize summer's bounty of heirloom tomatoes than pairing with tuna and mozzarella! This salad not only tastes amazing but looks spectacular, too.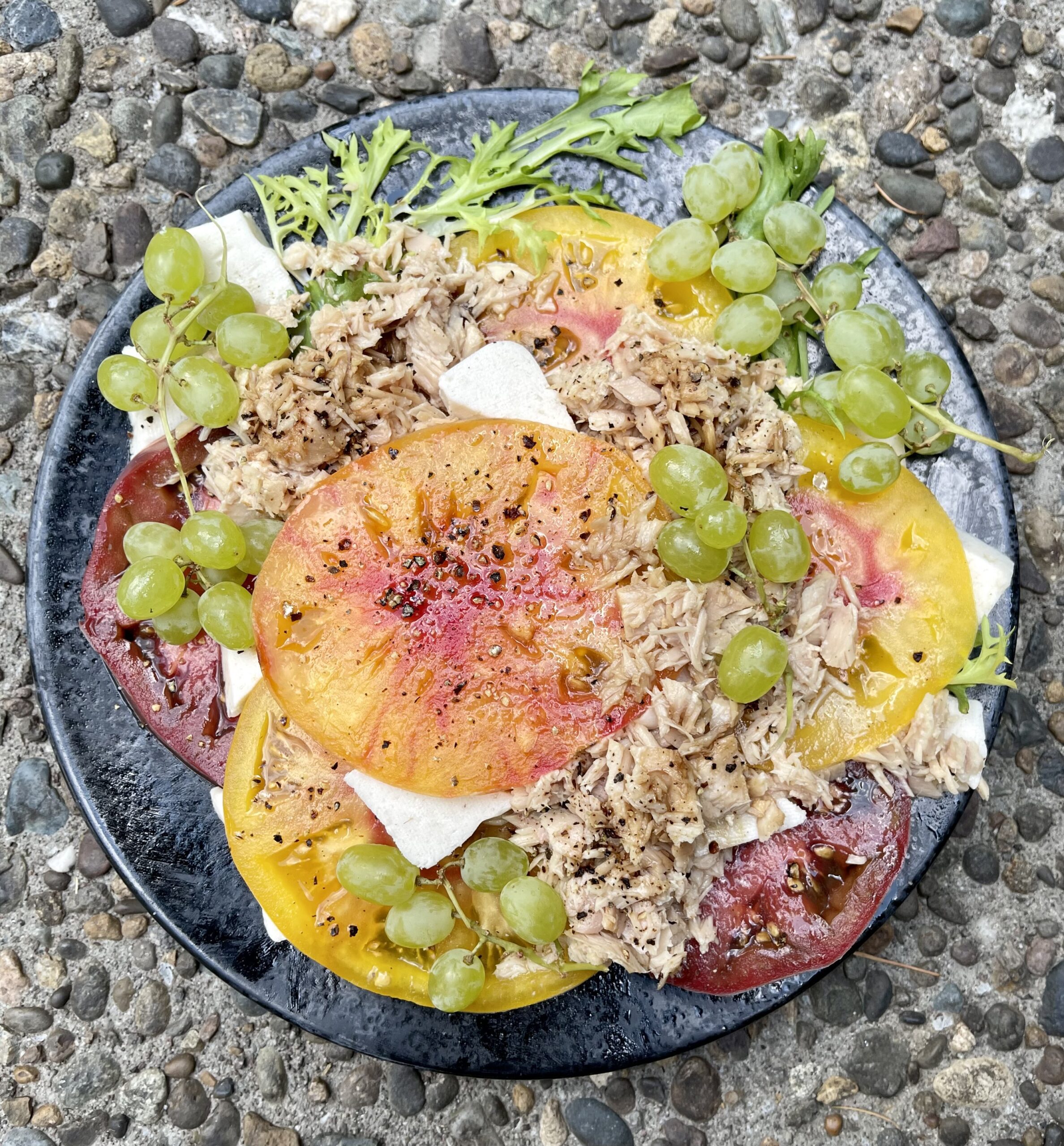 Ingredients:
2 large Heirloom tomatoes
½ can OCG Albacore tuna, flaked with a fork
¼ cup mozzarella cheese
Sea Salt & fresh cracked pepper (to taste)
True Lemon (crystallized lemon powder)
Grapes (for garnish)
Directions:
Slice the heirloom tomatoes and lay flat on a plate. Flake the tuna with a fork and place over the top of the tomatoes, sprinkle true lemon directly on top of the tuna. Add the mozzarella. Sprinkle sea salt and fresh cracked black pepper over everything, then add the grapes for garnish along the perimeter. Serve immediately. Enjoy!