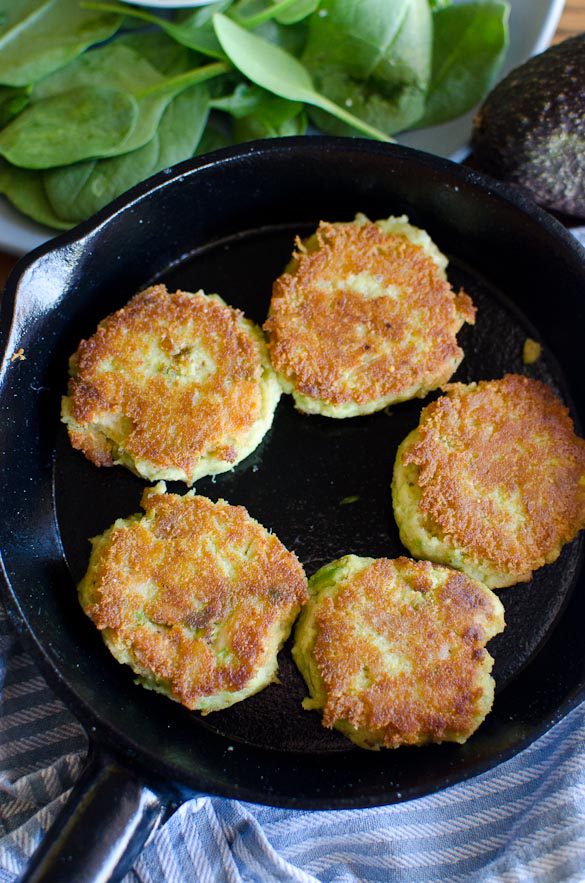 Recipe from seededatthetable.com
Turn your can of tuna into a meal with these pan-fried Avocado Tuna Patties.  Only 4 ingredients and Whole30 approved!  Crispy on the outside, these simple Avocado Tuna Patties are a tasty healthy lunch option. This is a great healthy option that you can quickly cook on the stove and serve over a bed of greens.  Serve with spinach and a drizzle of olive oil, balsamic vinegar and salt/pepper.  Bonus points for a sprinkle of flax seed and pecans.
INGREDIENTS:
7.5 oz. can of Albacore tuna
1 avocado, peeled and pitted
1/4 cup almond flour
3 tablespoons mayonnaise
salt & pepper, to taste
DIRECTIONS:
Mix all ingredients in a large bowl.  Shape into 10 small patties and cook on preheated nonstick skillet for 3 to 4 minutes per side.
To make the tuna patties, quickly mix all four ingredients in a bowl then scoop mounds into a preheated skillet.  The patties only take only 3-4 minutes to cook on each side and they're done!