Shrimp and Smoked Oyster Chowder
INGREDIENTS
3 cups water
1 cup bottled clam broth
2 cans Oregon's Choice Pacific Pink Shrimp
6 garlic cloves—4 smashed, 2 minced
1/4 cup dry sherry
1/2 teaspoon crushed red pepper
2 bay leaves
1 onion, chopped (about 1 1/2 cups)
1 tablespoon extra-virgin olive oil
1 small fennel bulb, cored and finely diced (1/2 cup)
1 celery rib, finely diced
1 small green bell pepper, finely diced
One 14-ounce can peeled Italian tomatoes, finely chopped and juices reserved
1 medium baking potato, peeled and cut into 1/2-inch pieces
Salt and freshly ground black pepper
6 ounces skinless grouper or cod fillet, cut into 1-inch pieces
One 7. 5 oz can Oregon's Choice Smoked Pacific Oysters, drained and chopped
1 tablespoon Worcestershire sauce
1 cup buttermilk, at room temperature
2 tablespoons chopped flat-leaf parsley
In a large saucepan, combine the water and clam broth with the smashed garlic, sherry, crushed red pepper, bay leaves and one third of the onion. Bring to a boil and simmer, covered, over low heat for 20 minutes. Strain the stock into a heatproof bowl and discard the solids.
In a soup pot, heat the oil. Add the fennel, celery, bell pepper, minced garlic and the remaining onion. Cover and cook over moderate heat, stirring once or twice, until the vegetables are barely softened, 3 minutes. Uncover and cook until tender, 3 minutes longer. Add the tomatoes with their juices and the stock; bring to a simmer. Add the potato, season with salt and pepper and simmer until just tender, 15 minutes. Add the shrimp, grouper, oysters and Worcestershire sauce; simmer until cooked through, 3 minutes. Off the heat, stir in the buttermilk and parsley. Serve in deep bowls.
Smoked Oyster Spread
Try this simple recipe to bring together the complex flavors of smoked oysters with cream cheese and spices.
Ingredients
1

(8-ounce)

package cream cheese,

softened

1

 

can (7.5 oz) Oregon's Choice Smoked Pacific Oysters (drained)

1

teaspoon

Worcestershire sauce

1/8

teaspoon

cayenne pepper
Instructions
Place cream cheese in a medium bowl.

Add smoked oysters, Worcestershire sauce, and cayenne pepper.

Stir to combine well.

Serve with crackers and/or cucumber slices.
Other Recipes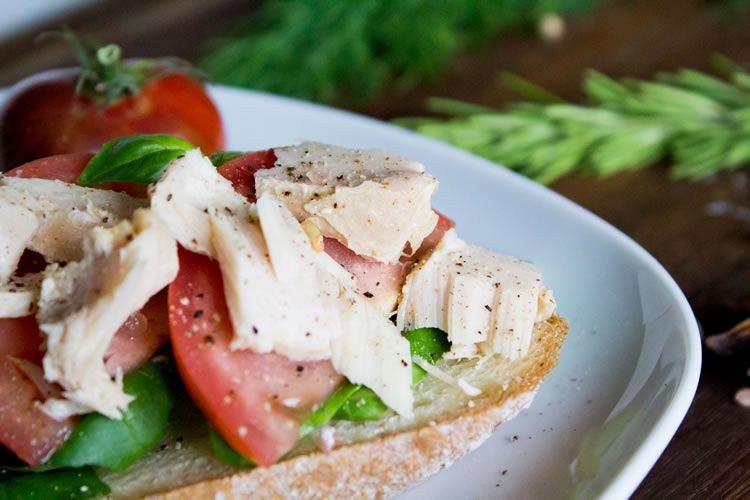 Crab Recipes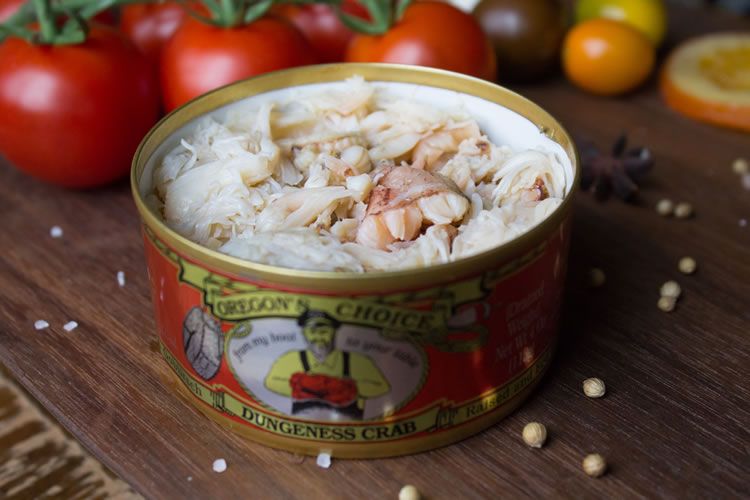 Salmon Recipes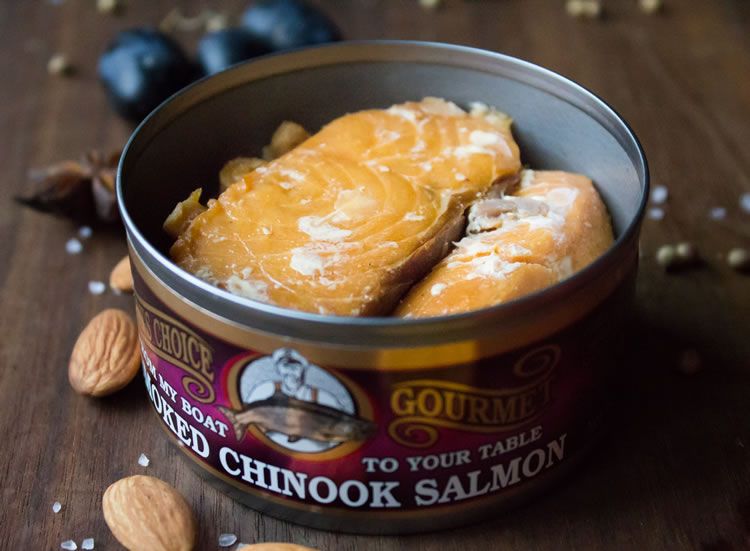 Tuna Recipes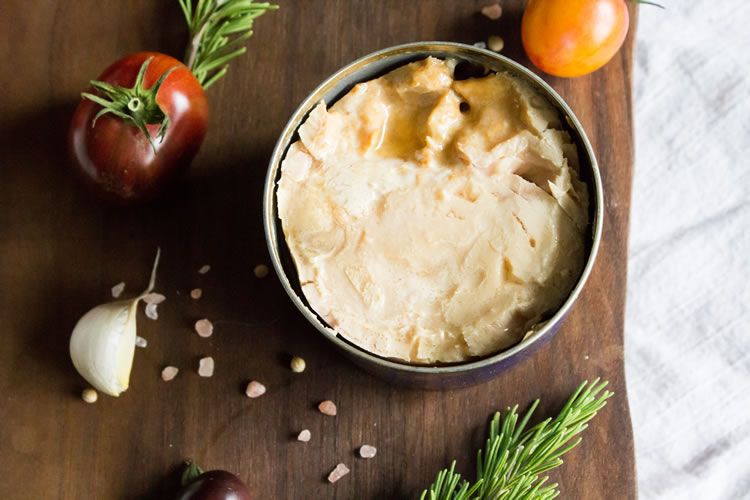 Smoked Salmon Spread
Kay's Smoked Salmon Spread
Our friends all love this:
1 can OC salmon (any kind, tuna is delish too)
1 pkg cream cheese
1-2T lemon juice
dill weed
onion salt
Blend lemon juice into cream cheese, add onion salt to taste, add dill, blend well, add salmon. Adjust flavor. Spread on plate (we have a cute blue fish plate), sprinkle with dill. Serve with crackers or veggies.
Shrimp Cocktail
Shrimp Cocktail
Ingredients:
1 can Pacific Pink Shrimp
Horseradish (the creamy kind that comes in a squeeze bottle)
Ketchup
In a small bowl, combine a tablespoon of horseradish with a small amount of ketchup, stir and taste. Continue adding ketchup until desired spiciness is acheived. Open and drain one can of Pacific Pink Shrimp, add to mixture and eat!
Hot Crab Appetizer
This is a Newport Fishermen's Wives favorite for fundraisers
2          cans Oregon's Choice Gourmet Dungeness Crab
2/3       cup mayonnaise
1          (4 oz) jar marinated artichoke hearts
¼         cup grated Parmesan
¼         cup diced onions
Mix all ingredients well.  Bake at 300 degrees for 10 to 12 minutes.  Serve on crackers or sliced French bread.
Tuna Kale and Egg Salad
Tuna and Kale Salad
Recipe courtesy of joythebaker.com
serves 2
4 cups clean well chopped kale (I used curly kale)
1 (6-ounce) can Oregon's Choice albacore tuna, drained
3 tablespoons thinly sliced green onion
3 tablespoons chopped parsley
2 hard boiled eggs, peeled and sliced
1/3 cup sliced celery
1/4 cup roasted shelled sunflower seeds
1/4 cup grated parmesan cheese
3 tablespoons capers, drained
olive oil, lemon juice, rice vinegar
salt and pepper to taste
Toss kale in a large bowl with a splash of olive oil and rice vinegar.  Season with a bit of salt and pepper and set aside.
In a separate medium bowl, combine tuna and half of the sliced boiled egg.  Add the green onion and parsley and a bit of olive oil and use the back of a fork to work the mixture together, breaking up the tuna and eggs.  Add the sunflower seeds, cheese, and capers.  Add a bit more olive oil if needed and fresh lemon juice.  Season with salt and pepper to taste.
Add the tuna mixture to the kale bowl.  Toss to combine.  Before serving top with the remaining egg.  Enjoy!